BACK
Riley's Way Policy Roundtable
Riley's Way Policy Roundtable
Wednesday, Nov. 9, 2022 | 7:30 PM EST – 8:30 PM EST
The Policy Roundtable event will invite Riley's Way community members, including alumni, Council and Chapter members, Call For Kindness Fellows, and Retreat participants, into conversation with experts in the field of policy making. Participants will hear from US Representative Stephanie Murphy who will talk about the importance of young people getting involved in policy, and then you will get a chance to speak with each guest in a small group about their experience running for office, working in the Congress or the Senate, and how young people can get involved. Join us!
---
Keynote Address: Congresswoman Stephanie Murphy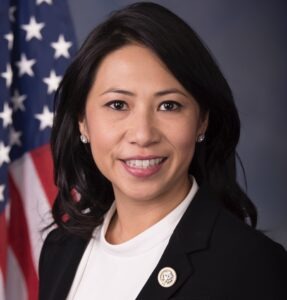 U.S. Congresswoman Stephanie Murphy represents Florida's Seventh Congressional District in the U.S. House of Representatives. The district includes all of Seminole County and much of northern Orange County, including downtown Orlando, Maitland, Winter Park, and the University of Central Florida.
Congresswoman Murphy is the first Vietnamese-American woman elected to Congress in our nation's history. She serves on the House Ways and Means Committee, where she is a member of the Subcommittee on Trade and the Subcommittee on Worker and Family Support. She also serves on the House Armed Services Committee, where she is vice chair of the Subcommittee on Intelligence and Special Operations and is a member of the Subcommittee on Tactical Air and Land Forces. In July 2021, Congresswoman Murphy was appointed to serve on the bipartisan Select Committee to Investigate the January 6th Attack on the United States Capitol.
In addition to her committee assignments, Congresswoman Murphy serves as co-chair of the Blue Dog Coalition, a group of Democrats focused on fiscal responsibility, a strong national defense, and a principled and pragmatic approach to legislating. Murphy is the first woman of color to lead the Blue Dogs and only the second member in the coalition's history to serve consecutive leadership terms.
Congresswoman Murphy also serves as a Chief Deputy Whip of the House Democratic majority. In this role, she helps Democrats communicate with House leadership so that legislation that comes to the House floor reflects the views of the entire Democratic caucus. As Chief Deputy Whip, Congresswoman Murphy has a seat on the powerful House Democratic Steering and Policy Committee, which recommends committee assignments to the Democratic caucus and helps shape the House policy agenda.
Before her election to Congress, Congresswoman Murphy was a businesswoman, college instructor, and consultant. She served as a national security specialist in the office of the U.S. Secretary of Defense, where she received numerous awards for her distinguished service, including the Secretary of Defense Medal for Exceptional Civilian Service. Congresswoman Murphy holds a M.S. in Foreign Service from Georgetown University and a B.A. in Economics from the College of William and Mary. She lives in Winter Park, Florida, with her husband and two young children.
Tess Cohen, running for District Attorney in Bronx, NY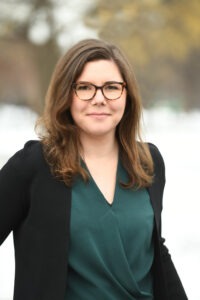 Tess Cohen is running for Bronx District Attorney. She currently works as a defense and civil rights attorney, as well as representing victims of crimes in civil and criminal court. As a civil rights attorney, she has represented those who spent decades in prison for crimes they did not commit, and incarcerated women harmed by prison guards. Tess previously worked as a prosecutor for many years, including as Chief of the Prescription Drug Unit at the NYC Office of the Special Narcotics Prosecutor. She specialized in holding doctors accountable for prescription drug crimes that flooded our streets with oxycodone, causing overdose deaths and devastating thousands of New York families. Tess has been a leader in developing policy solutions that ensure healthy communities with less incarceration. She is one of the primary drafters of The New York City Bar Association Mass Incarceration Task Force's comprehensive report, A Pathway Out of Mass Incarceration and Towards a New Criminal Justice System, which details clear policy and legislative improvements that will both end mass incarceration and protect public safety for all New Yorkers.
Ava Mateo, Executive Director, 18by Vote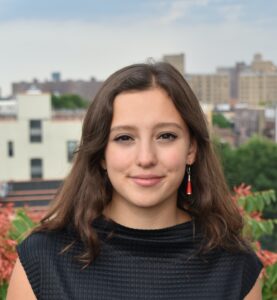 Ava Mateo (she/her/hers) is the Executive Director of 18by Vote. She believes deeply in the power of youth and finds it her mission to spread opportunity for meaningful civic engagement among teens and young adults. At 18by Vote, Ava leads an entirely youth-led team in the development and execution of hyper localized youth voter outreach programming. This programming supports paid youth participants in becoming catalysts for civic action within their own communities. With immense passion for sustaining democracy through the American public school system, she has a Master's degree in Sociology and Education (Concentration in Education Policy) from Columbia University, Teachers College. Her research was focused on the influence of youth-led organizations and youth educational programs on youth participant's socio-political identity development. Ava is a graduate of Sarah Lawrence College, Class of 2020.
Lynn Abramson, President – Clean Energy Business Network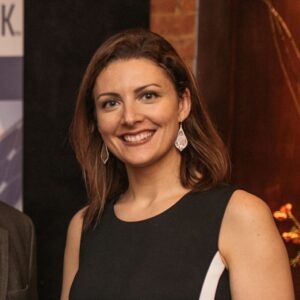 Lynn Abramson is President of the Clean Energy Business Network – the small business voice for the clean energy economy. CEBN enhances opportunities for clean energy providers through policy support, business development, and market and technology education.
CEBN's 7,000+ members span all 50 U.S. states and a broad spectrum of technologies and services in energy efficiency, renewable energy, natural gas, and other advanced energy and transportation sectors. Lynn leads the CEBN's efforts to mobilize business voices in support of policy change, leverage case studies and narratives to illustrate the benefits of clean energy to the public and policymakers, and promote industry collaboration and networking.
Lynn previously managed the CEBN at its former home in The Pew Charitable Trusts from July 2013 until its transition to become an independent initiative of the Business Council for Sustainable Energy in May 2017.  Before that, she worked in the U.S. Senate as a Senior Legislative Assistant on energy, natural resources, and transportation policy. She earned a B.A. in Biology from Boston University and a Ph.D. in Marine and Atmospheric Sciences from Stony Brook University, where her research on carbon cycle processes spurred her interest in advancing low-carbon energy solutions.
Jay Jacobs, Chair of the New York State Democratic Committee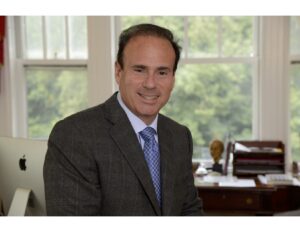 Jay Jacobs is CEO of the TLC Family of Camps & Inns, which owns and operates three sleep-away camps in upstate New York and Pennsylvania, three-day camps on Long Island, NY, two bed & breakfasts, a day school and a management company During the summer, Jay works as the hands-on director of Timber Lake Camp in New York's Catskill Mountains.
Jay's foundation, TLC STARFISH Foundation, partners with charities to provide underserved children the opportunity to participate in a variety of summer camp, educational, recreational and wellness programs that would otherwise not be available. Over the past 10 years, the foundation has donated close to $10 million to worthy causes.
Jay is the co-founder and board member of SCOPE (Summer Camp Opportunities Promote Education), whose mission is to provide children from underserved communities and low-income families with life changing opportunities through the experience of summer camp. Since its founding in 1991, SCOPE has provided over 25,000 camperships.
Since 2001, Jay has served as the Nassau County Democratic Chairman and currently serves as New York State Democratic Chairman, a role he previously held from 2009 to 2012. He is also a member of the Democratic National Committee and sits on its credentials and finance committees.
Jay grew up in Forest Hills, Queens, NY, and graduated with a BA degree from SUNY Oneonta and with a JD from Northwestern University Law School. Jay currently resides in Laurel Hollow, NY with his wife Mindy. They have two daughters, Jessica and Jackie, son-in-law Evan and three grandchildren.
Adrien Lesser, Press Secretary to US Congresswoman Carolyn Maloney of New York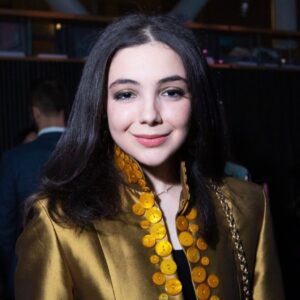 Adrien Lesser is a communications specialist with a keen insight into New York City and national politics. Currently, she runs Congresswoman Carolyn B. Maloney's press office where she has expanded the Congresswoman's appearances in print, radio, and television to broaden awareness of her policies and accomplishments both in her district and nationally.
Adrien is also involved in multiple civic, community, and religious organizations. She is a Board Member of the East Sixties Neighborhood Association, Executive Committee Member of the Lexington Democratic Club, Frick Young Fellow at the Frick Museum, and a part of the Temple Emanu-El Young Members Circle.