CURRENT RILEY'S WAY VISIONARIES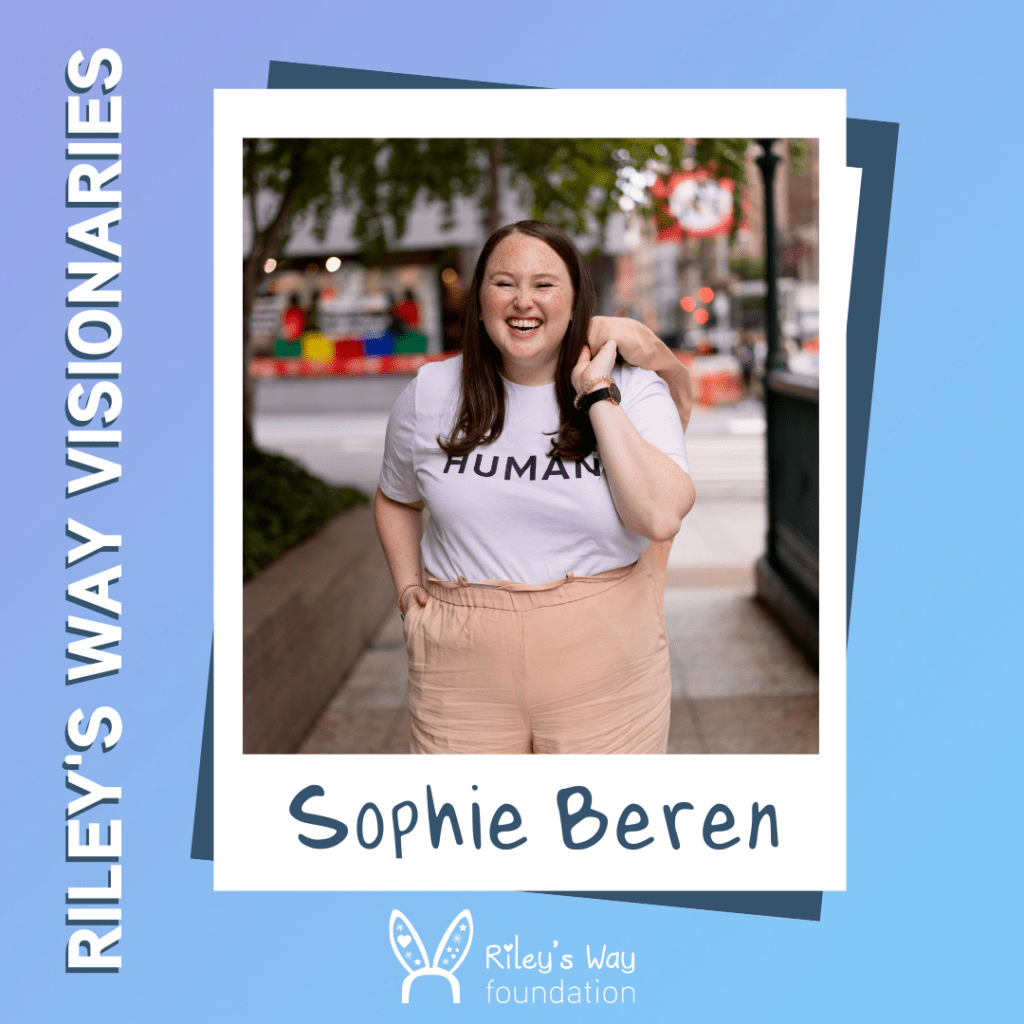 Sophie Beren is a unifier from Wichita, Kansas. She is the Founder and CEO of The Conversationalist, a non-partisan educational platform empowering Gen Z to break out of their echo chambers, have difficult conversations, and unify the world. Her community of over 100,000 young people is committed to coming together, across differences, through "POVz," the first-ever Gen Z Talk Show, and through their digital network located on the Geneva app. Sophie was recently recognized as a Uniter in America by The White House and was named Forbes 30 Under 30 on the 2023 Education List.
Sophie's work, featured on Good Morning America, The Washington Post, and even on a billboard in Times Square, has proven to be the antidote to the polarization we see in our country today. Beren will continue to unify the next generation, one conversation at a time.
To learn more about Sophie, follow her on social media:
IG: @SophieBeren |IG: @TheConversationalist
Visit SophieBeren.norby.live to join their Gen Z Community
---

Anya Dillard is a 19-year-old activist and social entrepreneur that's been disrupting narratives since she was just 5 years old. She is also the founder of The Next Gen Come Up — 501(c)3 that's been mobilizing young radicals and creatives since 2018.
In 2020, Anya helped to organize the largest civil rights demonstration in the history of her hometown — garnering an audience of over 3000 people — and co-organized her town's first-ever public Juneteenth Celebration. She has since traveled the world mentoring aspiring change agents and has provided frontline support to organizers across the US and amplified the struggles of organizers in regions such as the Middle East and Columbia.
She has also mobilized her community by the thousands – to raise awareness for climate change, fight for reproductive justice, and eradicate period poverty and shame. Most recently, Anya partnered with the family of Emmett Till to organize a demonstration in Times Square and demand that — Carolyn Bryant — the last living accomplice to Emmett Till's murder be arrested and tried for kidnapping. In addition to her social justice work, Anya has also contributed to the development of educational initiatives in countries Jamaica, Ghana, India, and the UK.
As a result of her accomplishments and extensive advocacy work, Anya has been featured by media platforms and publications including Teen Vogue, The Washington Post, CNN, MSNBC, Instagram, Red Table Talk, REVOLT TV, Elle, Seventeen, and Glamour Magazines. She has also been honored as a member of Teen Vogues 21 Under 21, McDonald's Inaugural Future 22 cohort, Ulta Beauty's Muse 100, and has won dozens of social justice and community engagement awards including the Conversationalist Human Rights Award, the 2021 New Jersey Association of Student Councils' Student Leader of the Year Award.
Anya is an Honors College and HLLC scholar double majoring in Political Science and Journalism at Rutgers University Newark. Utilizing the media as her primary tool for mobilization, Anya plans to continue raising awareness for the causes she's passionate about through content creation and encouraging the next generation of young leaders to be revolutionaries.
Learn More About Anya:
Website: www.anyadillard.com
Instagram: @iamajdillard
Linkedin URL
Facebook: @iamajdillard
Twitter: @iamajdillard
Youtube Channel
---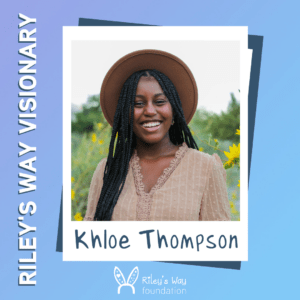 Khloe is a 16-year-old international philanthropist. She recognized a common challenge faced by youth was connecting their passion with a sustainable purpose. At age 8, she started her own global nonprofit organization, Khloe Kares, which helps young people discover and realize their passions, supports women experiencing homelessness, and installs water pumps and bathroom facilities in Ghana in schools that don't have access to clean water. The Khloe Kares Leadership Workshop trains youth in leadership, business planning, and public speaking skills. Khloe's mission is to show students how to set and achieve goals. She's traveled all over the country, telling her story of how philanthropy has changed her life.
Khloe Kares also partners with companies, churches, and other organizations throughout Southern California and the United States to co-host "Kare Bag Day" and other philanthropic activities. From distributing supplies to communities experiencing homelessness to engaging youth in service, Khloe makes it all happen alongside amazing collaborators. Khloe started the youth chapter for the global organization Giving Tuesday's "Giving Tuesday Spark," providing a global and international platform to amplify community activism. She was the first youth to obtain the Points of Light George W.H Bush Awards for her humanitarian work in the community. She is also a youth leader in the Points of Light Student Council, where she leads with other youth around the world.
On a global scale, Khloe collaborates with well-known advocate Dawn Sutherland to host a weeklong seminar in Ghana to champion and encourage young women to be leaders in business. Now, she returns every year to install water pumps and bathroom facilities and host leadership workshops with thousands of children, encouraging and celebrating them. Khloe has also installed multiple water pumps and bathroom facilities in schools there that lack access to clean water. Khloe is also developing a Creative Arts Center in Ghana on her land where she can help bring more arts programs to children in Ghana.
Currently, Khloe continues to impact the world by developing life-changing content that she plans to distribute to the world. Khloe has a desire to impact and create in all areas of life. She designed her first line of clothing inspired by Ghanaian art and textiles at age 11 for LA Fashion Week. Khloe has been a philanthropic ambassador and a scholar student in the Junior Honor Society since the 7th grade. She's written and published two children's books, Marisol's Helping Hand and The Girl Who Became The Change. She hosts leadership workshops that help youth identify their passions, learn business planning, and develop public speaking skills. At a young age, Khloe has proven that she never lets her age determine her impact.
Learn More About Khloe:
Website: www.khloekares.com
Instagram: @khloekares
---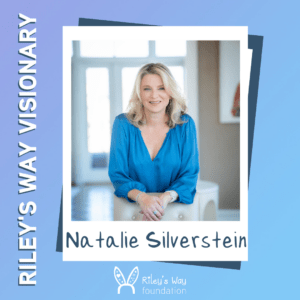 Natalie Silverstein, MPH is an author, speaker, podcast host, nonprofit founder and passionate advocate for family and youth service. Her first book, Simple Acts: The Busy Family's Guide to Giving Back, was published in 2019 and was named as one of the Top Books for Parents Who Want to Raise Kind Kids by the HuffPost. Her second book, Simple Acts: The Busy Teen's Guide to Making a Difference was published in July, 2022 by Free Spirit Press. She is the host of the award-winning Simple Acts, Big Impact: Celebrating Teen Changemakers podcast. Natalie is the New York coordinator of Doing Good Together, a national nonprofit with the mission of helping parents raise kids who care and contribute. In this role, she curates a free monthly e-mail listing of family-friendly service opportunities that is distributed to thousands of subscribers. She is a sought-after speaker and has appeared on many popular podcasts and on the Third Hour of TODAY on NBC. Her personal essays and interviews have appeared on a variety of platforms and in national print publications including Katie Couric Media (Wake-Up Call), Good Housekeeping, Medium, Zibby Mag, TeenInk, Your Teen Media, Grown and Flown, and Motherwell. Along with her husband Jonathan, she is the co-founder of The Silverstein Foundation for Parkinson's with GBA, a nonprofit committed to finding a cure for Parkinson's Disease in GBA mutation carriers. As a philanthropist, Natalie is a founding member of Impact 100 NYC, a women's giving circle, and she is a member of the Legacy Collective. Natalie holds a master's degree in public health from Yale University.
Learn More About Natalie:
Website: simpleactsguide.com
Instagram: @simpleactsguide
Facebook: Simple Acts Guide
---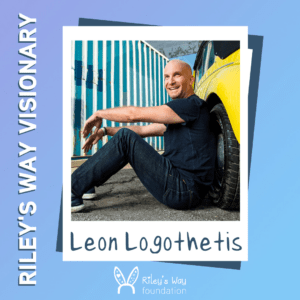 Before Leon Logothetis became a global adventurer, TV host, motivational speaker, and best-selling author, he was living an uninspired and disconnected life as a broker in London. On the outside, it looked like he had it all. But inside, he was chronically depressed. He decided to do something radical about it – give it all up for a life on the road.
He embarked on an adventure around the globe, fueled by the receiving and giving of kindness. On his journey, he found the essence of humanity and learned about the bonds that connect people worldwide. Through kindness, he discovered that when we start to compare ourselves by our similarities instead of our differences, we start to create a brighter future.
For over a decade, he has traveled to over 100 countries and to every continent. He's documented his experiences through his best-selling books and TV shows. Leon has devoted his life to inspiring the world with his message of kindness and hope. This is best shown through his hit tv show "The Kindness Diaries" now streaming on Discovery+.
He's worked with many well-being brands and companies to ignite a spark of love, adventure, and humanity into their message and expand their global awareness. When he's not making TV shows and writing books, he's traveling around the world, speaking to schools and businesses about the power of kindness, compassion, and empathy. Leon's goal is to always make a positive impact with his work and content.
Leon is also the founder of Winston Entertainment, a travel/adventure television production company that produces content that highlights the good in humanity.
Learn More About Leon:
Website: leonlogothetis.com
Instagram: @thekindnessguy
---
Who Are Riley's Way Visionaries?
Riley's Way Visionaries are prominent names and influential changemakers who lead with kindness, empathy, and an inclusive-community approach in their various industries. They help bring increased visibility to our work to inspire young people to lead today for a kinder tomorrow.
What Do Visionaries Do?
Visionaries connect with young changemakers, whether speaking at an event or serving as judges at our annual Riley's Way Call For Kindness contest! The commitment of a Riley's Way Visionary is flexible. Some may be featured in a PSA or draft an op-ed on the power of kindness and empathy! We are open to the many and endlessly creative ways Visionaries may want to partner with us.
Do You Know Someone Who Should Be Our Next Visionary?
The roster of Riley's Way Visionaries will continue to grow to include a cadre of today's prominent thought leaders, including actors, producers, entertainers, business leaders, athletes, artists, and more.
Do you know and have a connection to an influencer you think should be or next Visionary? We want to hear from you and look forward to growing our roster of Visionaries in partnership with you! For more information, contact Shonda Smith, Director of Communications | ssmith@rileysandler.org.