By: Evans, Riley's Way Council member, The Nightingale Bamford School
In recent Riley's Way meetings between The Young Women's Leadership School of East Harlem and The Nightingale Bamford School, the Riley's Way Council has focused on building trust between the police and local communities, as well as working with women who have been impacted by incarceration. Our discussions during the meetings have included planning how we will work with both the Talk to Me organization, an organization focusing on women who have been either directly or indirectly affected by incarceration, and how we will help the All Stars program, which focuses on building connections between the police and civilians.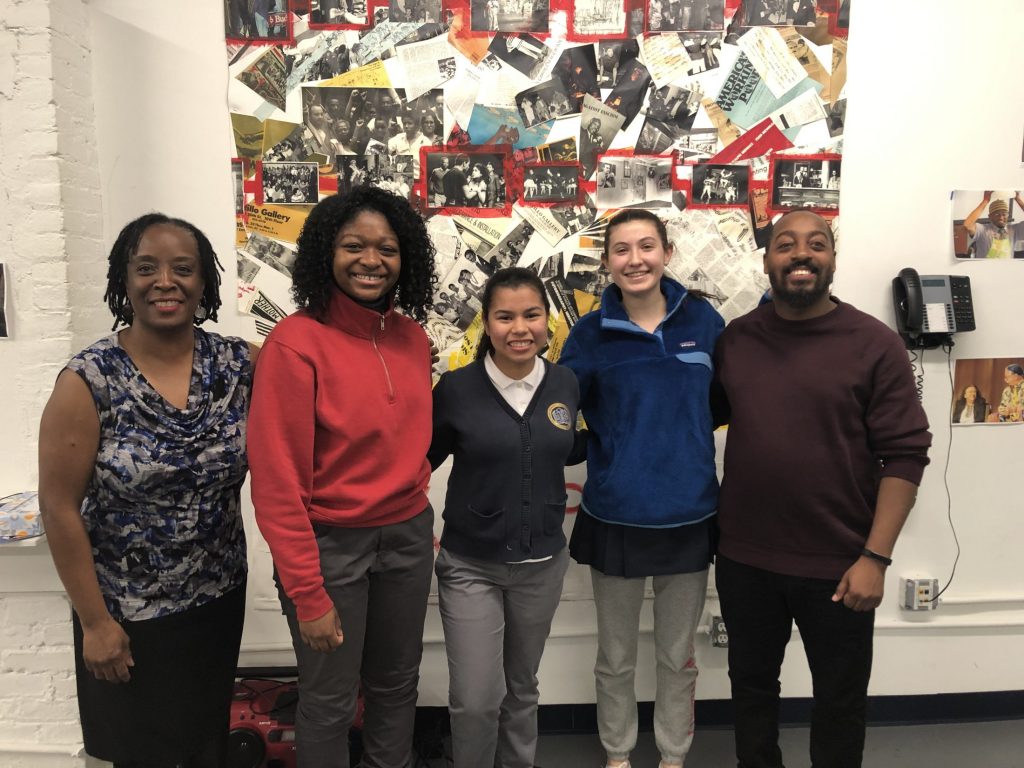 We split up into two groups. The first group decided we want to focus on one of All Star's programs called "Operation Conversation: Cops & Kids," which focuses on connecting police officers and the youth in local communities. We then thought about how we could help them with their program. Someone suggested we make a survey in order to determine if kids benefit from the program and if it succeeds in connecting the two groups. Another idea was suggested by Nicole, one of our Council Co-Chairs, as she said, "our project should be to hold an event, so that we can raise more awareness. It can help draw awareness to All Stars and help it expand." From Nicole's suggestion, we thought about having a "Cops & Kids" workshop where both groups could interact with each other, including doing improvisation in order to see each others' perspectives on matters.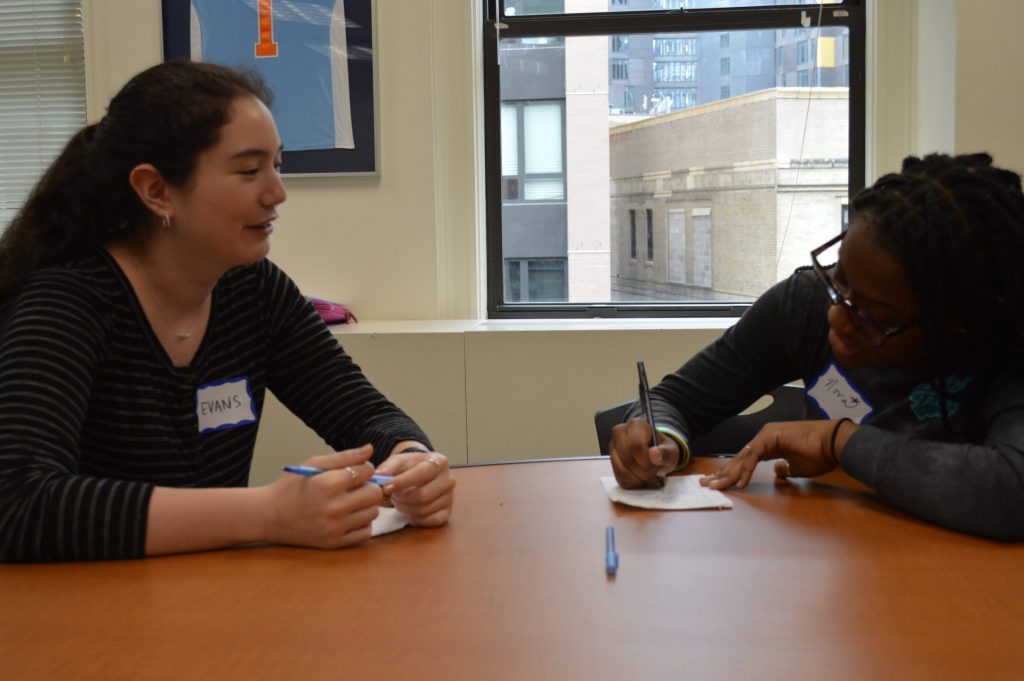 The second group discussed why we want to follow up with Talk to Me, as we had worked with the group last year and had a dinner with women who had been affected by incarceration. We established that the main reason why we want to continue our relations with them is to further establish connections with the women and support them. Brooke, a returning Council member from The Nightingale Bamford School, stated, "the biggest thing is that we started this connection with them last year, we learned about their stories, we put them in a vulnerable position. After that we left them, and so we want to make sure that we follow-up with them after they shared their troubles with us. We want to make sure we build on that connection. That's why we feel passionate about this." Brooke clearly expressed why we want to continue with Talk to Me: we want to build a deeper and more meaningful relationship with them.
Throughout the entire process of choosing which organizations we want to work with, as well as deciding how we want to work with them, we have always kept the beliefs of Riley's Way in mind: to inspire kindness and connections between people and communities. I joined Riley's Way because I strongly believe in these ideals; I want to spread kindness and empathy in order to create a safer and more inclusive world in the future. Both All Stars and Talk to Me are helping to build trust and empathy between communities, which is why I am so excited to work with them.