---

THE PROGRAM
The Riley's Way Call For Kindness offers a robust Leadership Development Fellowship for participants of the winning projects. The three pillars of the fellowship focus on skill building, connection making, and project support.
1. Skill Building – Throughout the year-long fellowship, participants will gain skills that will build their efficacy as a leader and help them further their project. Riley's Way will provide a series of workshops and professional development opportunities that are designed to enhance Fellow's leadership and project management skills. Individual skill-building training may vary each year as we tailor the experience and sessions based on the interests and needs of each cohort. Examples of past workshops include diversity, equity, and inclusion; budgeting & fundraising; and how to get press. Professional development has included opportunities for Fellows to be interviewed by reporters and see themselves featured in a podcast, article or news clip; facilitate a skill or topic based session for other teens as part of our Kind Leadership Series; or talk on a panel about their project or kind leadership at a national conference.
2. Connection Making – Connection making is at the heart of Riley's Way. Over the year-long fellowship, participants will not only learn how to share their story and strengthen their networking skills, but they will become part of a national network of like-minded youth, adults and experts who are there to inspire and support them. This network will continue long past the end of the Fellowship, and will be a support and resource as Fellows move forward in their careers. Connecting with and learning from other young change-makers and building lasting bonds is often the part of the Fellowship that participants find the most rewarding.
3. Project Support – Through the Call For Kindness, Riley's Way offers direct financial support for projects (up to $3,000) and 1:1 project support, mentoring, brainstorming, and problem solving. Staff are available for bi-weekly one-on-one conversations and support. We may connect Fellows to other issue-based experts or inspiring leaders (as needed). Fellows also get support, ideas, and encouragement from current and prior Fellows in bi-monthly group brainstorms and problem solving sessions.

For inspiration, check out our past winners:


---
---
Do you work for an organization that works with teens or that champions kindness? Help us spread the word about the Call For Kindness!

---
Thank you to our sponsors: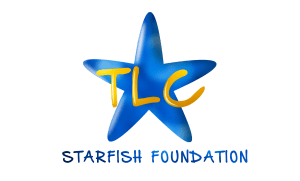 The Sandler Family