By: Nicole, Intern, Riley's Way Council Alumna
In the three years I've been a part of Riley's Way, I've become a Council co-chair, a Call for Kindness Winner, a participant at the first Youth Leadership Retreat, and now, an intern. In those years, I've always valued the connections I've made with other members of our community, especially the Councils. And after graduating from TYWLS of East Harlem, I couldn't imagine graduating from Riley's Way. Riley's Way has always been an active part of my own community, centering the voices of young leaders like myself to enact change, and so heading off to college without Riley's Way was impossible to imagine. I hope to continue the lasting connections and projects I've been able to form because of my experiences with Riley's Way. And this is why you're reading this blog post today!
My internship this summer centered on the creation of our very first Alumnae Network. Our Alumnae Network will not only help connect members of our community, it will also help perpetuate the lasting connections we've been able to form. By allowing us to bring in our own experiences we'll be able to work with a community that helps us connect with ourselves and those in Riley's Way. Alumna will be supported when they have ideas, thoughts, advice, etc. in a way that is empowering and enacts kind change.
Alumnae Network Mission: The Riley's Way Alumnae Network empowers Council graduates to reconnect with those in the Riley's Way community to promote stronger connections in and outside of the Councils, which leads to kind change. 
You may be wondering what the best alumni networks look like. Well, after working on our own for a few weeks, I'm proud to announce that I'm practically an expert on this. So, the first thing I did was meet with other experts, Lauren Shenkman, Raq Massaey, and Laura Rebell Gross. I asked them for advice on what a powerful and connected alumni network looks like. I'm glad to say they all said the same thing. The importance of listening. So I did just that. I met with other alumna from our councils, Thais, who graduated from the Hewitt School one year ago, Damaris, my own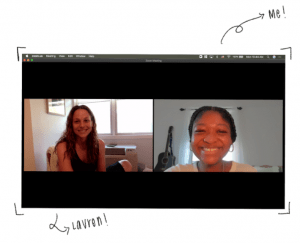 classmate from TYWLS of EH, and Amber and Brooke from the Nightingale-Bamford School. Together we brainstormed about all of the ideas of what the network could look like. With the power of Zoom, we've been able to meet virtually, calling in from all across NY and discussing all of our ideas safely and interactively. After plenty of Zooms, we've decided the Alumnae Network will bring with it the spirit of the Councils' social justice projects and adapt it to suit our own time constraints, wants, and needs. This is why our first initiative will involve putting together a resource pack for voters. We're currently working on compiling all of the information we need so those in our local and greater community can prepare for the looming election adequately in a way that doesn't feel overwhelming. Our resource pack will also be accessible in different languages and will feature a voting pledge. Stay on the lookout for when this launches on September 12th!
My internship with Riley's Way has been an entirely exciting experience. It's reminded me of the importance of community and connection, especially in the midst of a global pandemic. Being able to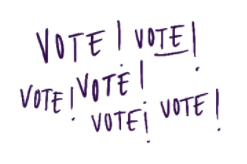 work with other Council members I wouldn't have otherwise had the chance to has also been a privilege and one I continue to look forward to. But this is just the beginning. The beginning of a beautiful virtual space that is empowering its leaders beyond their high school years. The Alumnae Network is a new chapter for Riley's Way and I am more than honored to have been able to partake in. I hope you're as excited as I am!