On February 11, 2023, nine of Brearley Riley's Way Chapter members went to BronxWorks accompanied by four members of Browning's Chapter. The Riley's Way Chapter program is the foundation's newest program developed by Campbell Arnone with the support of the Riley's Way staff, community, and Chapter members. A Riley's Way Chapter brings together a group of young changemakers within a high school with the goal of tackling a social justice issue in collaboration with a community-based partner, through the lens of kindness and empathy. The Brearley Riley's Way Chapter is entirely student-led – each student holds a leadership position and assists in the planning and execution of our meetings and programming. In our bi-weekly meetings, we strive to create meaningful connections with each other and cultivate leadership skills. Through regular discussions, we unpack social issues in our community and how to engage in social justice work with integrity and compassion.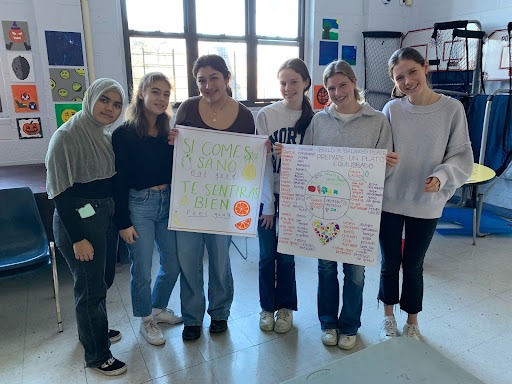 If you follow this link, you can read more about BronxWorks. BronxWorks was founded in 1972 under the name Citizens Advice Bureau to help individuals and families in their community improve their economic and social well-being. BronxWorks grew as an organization and introduced different programs for the community such as programs to help people struggling with domestic violence or homelessness.
BronxWorks' programming is all-encompassing as it combines mental, physical, and emotional community support. BronxWorks has over ten services to support its community. Our visits specifically center around the health and wellness program; this social justice issue is a focus of our Chapter. Upon arrival, our group could participate in chair yoga with community members to destress before the day began. Other activities included poster-making, serving food, translating information, and the daycare services. A notable interaction for one of our Chapter members was doing arts and crafts with a Russian-speaking family that had recently immigrated to the Bronx. Art became the vessel for connection – building even amid a substantial language barrier.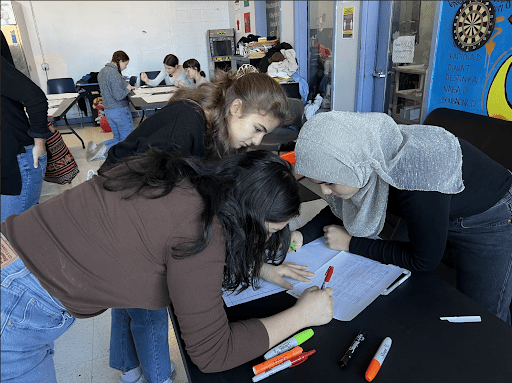 Additionally, BronxWorks has bi-weekly food pantry for the community. Our group was lucky enough to participate in the food pantry; the pantry helped us interact with more of the community that BronxWorks reaches. We began fostering connections with both children and adults at BronxWorks, and our group aims to build these relationships through each monthly visit. Some examples of what this has looked like include playing with children at the daycare, discussing expressing emotions, and having conversations about healthy eating while trying different fruits and vegetables. Our Chapter members deeply appreciate the kindness that is shown to us by the BronxWorks community members. Visiting BronxWorks regularly reinforces our understanding that it is impactful engaging with people outside of our immediate community. Furthermore, it was important for Brearley to have Browning attend this event because Brearley's Chapter provides structure for the new Browning Chapter to model theirs off of.