By Wyatt Buckner, Kindness Correspondent
I'll be honest, when I first walked in the door of the Grace Building in New York City, I was nervous. I was attending the first ever Continuation Grant Retreat for Riley's Way, and here I was, being the only kid without an answer to the question "so what are you doing to change the world?" As I opened the doors to the room where we were meeting, however, that nervousness quickly evaporated, as I was not only blown away by the impressive professionalism that each C4K Fellow exhibited, but their overwhelming kindness and warmth as well. In fact, that kindness seemed like the common denominator between them, as besides that, they were wonderfully different people, tackling extremely varied problems with their projects with the only shared goal being "Let's help somebody out."
We began the day with a mentoring workshop, as the Retreat's theme was "Mentoring Builds Community." Each Fellow would learn to mentor a new C4K changemaker through their own process of running their C4K project, being the mentors they wished they had when they were in their place. The Fellows attending the Retreat were attentive and engaged, teaching each other various skills to train those mentoring muscles.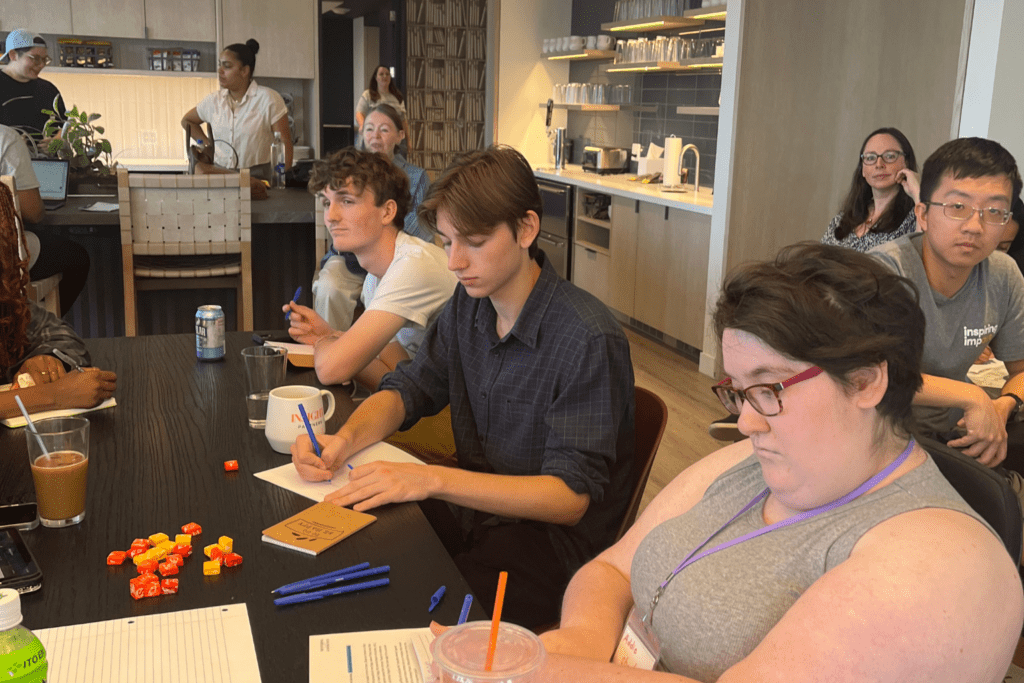 After the workshop, we took a short break where I took the time to sit down to interview the C4K Fellows Sunya Afrasiabi of the #MyStory program and Elaine Gombos of Leaders Across the World. After a few minutes however, a half a dozen people joined us at our table, smiling and making each other laugh. The people who joined included Solya Spiegel of Soul Talks, Grayson W of T.R.A.N.S, Sasha Hori of the Tech Inclusion Project, and Sriya Tallapragada of GirlsWhoSTEAM Inc. All throughout this moment however, the interview continued, with each person sharing their project and their feelings at the Retreat in a manner that felt authentic as well as driven and professional: these were youths, no doubt about it, but rather than see that as a deterrent, they embraced it, allowing it to propel them forward with a tenacious and unstoppable energy.
Afterward we were lucky enough to hear from the co-founder of Rileys Way, Ian Sandler. He spoke beautifully about Riley, being honest and vulnerable with us by sharing his feelings on doing the work that he does. I was truly inspired by his highly contagious positivity and sincerity. I arrived the next day to observe a communications workshop which encouraged the participants to think about confidence, honesty, and improvisation. We pitched imaginary products to each other and made invisible gifts after opening up to one another about our problems, all to promote and teach effective communication skills.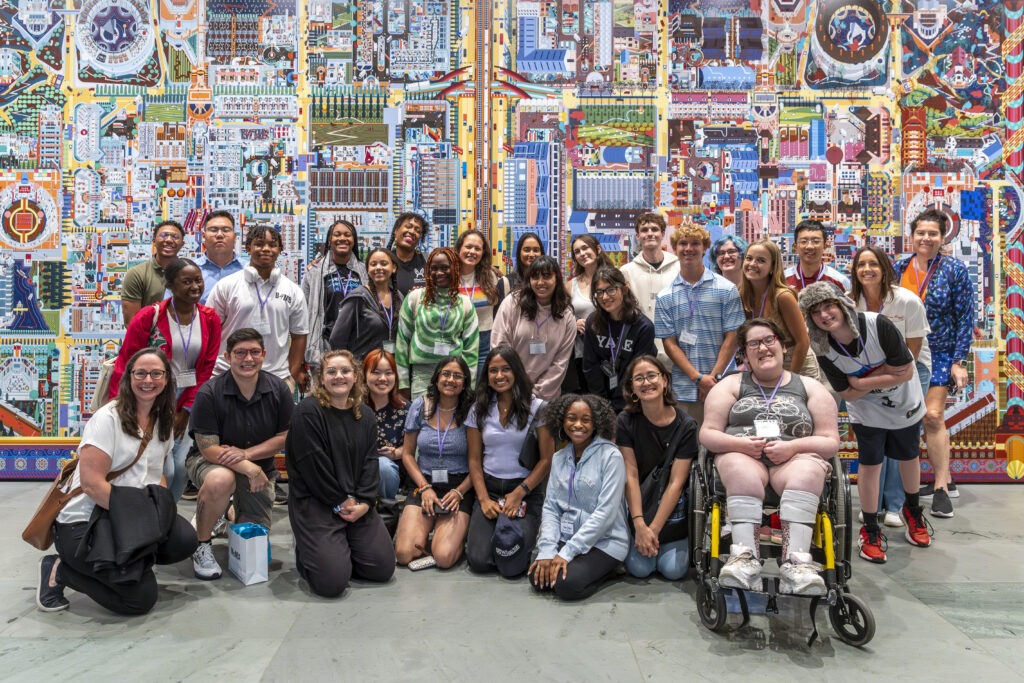 Leaving the building that day, I remembered something that Agha Haider, a Youth Advisory Board co-chair, had said to me during the Retreat. "The fact that we're able to do this in person — it really brings people together and creates those important conversations. And once you have those conversations and make those connections, it's so much easier to foster these relationships." I was deeply grateful to have been able to attend the C4K Continuation Grant Retreat this weekend, and look forward to seeing what the C4K Fellows will accomplish in the future.